A blend of technology is a powerful tool for enhancing student engagement. As learning isn't confined to books, it's hard to imagine the educational sector without e-learning platform development. In addition, teachers are searching for customized solutions, innovative and accessible from all devices.
Speaking about current educational trends, we cannot fail to mention Big Data, the Internet of Things, and Machine learning. But it's fair to say that distance learning with a student-centered focus rules them. Despite reopening schools, colleges and universities, this tendency is expected to continue in 2021.
If you can consider yourself an innovative educator, this post will be useful for you. Let's start by looking at current edtech trends. We will dwell on types of reliable solutions for the education sector as well. Continue reading to find out more about integrating technologies into the learning process.
E-learning platform development: current trends
We've prepared for you this list to help you choose the most suitable techs for teaching and training.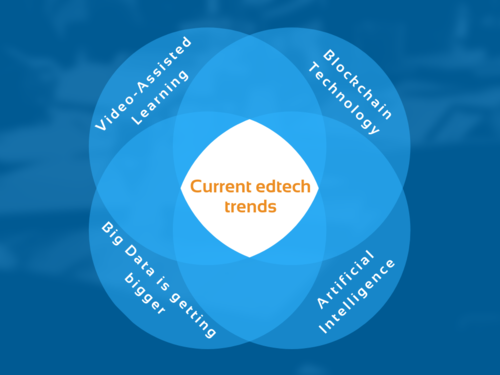 Video-Assisted Learning
Video-assisted learning is booming nowadays. Thanks to digital devices and the Internet you can turn every day into a video day, which is particularly valuable in distance learning conditions. For instance, teachers can use animated videos to keep their students engaged and make concepts comprehensible.
Blockchain Technology
Data storage is the primary reason why you need to adopt Distributed Ledger Technology. It adds blocks to your system each time you append new information, so the tool is technically limitless. If your e-learning solution has issues with authentication and scaling, DLT can be a solution. Plus, the tech assists learners in publishing accomplishments while looking for a job. More and more enterprises tend to exploit DLT to verify knowledge and skills.
Big Data is getting bigger
Online learning booming leads to a surge of data. Yet the personalized learning experience remains a sector's primary concern. So, Instructional Designers take advantage of users' data to select a suitable format for online courses and cater to the students' needs.
Artificial Intelligence
AI is expected to be the in thing and increase by more than 45% through 2021. The merit of the tech lies in educational activities automation and grading in particular. What is more, Web platforms for online schools with AI-driven programs give teachers and students important feedback. The tech is also crucial when it comes to in-class teaching.
The newest solutions for students engagement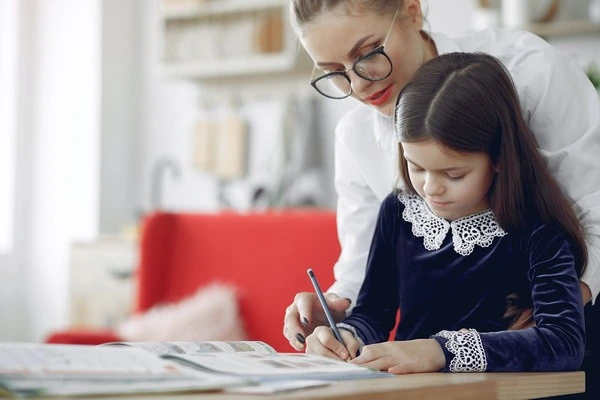 E-learning platforms
A robust learning experience is what makes e-learning platforms successful. Such solutions aim to provide students with all interactive activities and instruments by creating a classroom experience. Thus the elements, fundamental for learning (like discussions, cooperative projects and games, Q&As, and instructor-student interactions) are available for the audience. If you want to jumpstart your career, these platforms can help to take control of your academic life. Skillshare, Linkedin learning, and MasterClass are among the brightest examples of online learning solutions. Modern e-learning platforms perfectly operate through various devices.
Cloud-based educational platforms
Considering the cloud's popularity, it's no wonder that cloud-based platforms are at the top of our list. Multi-user cooperation, shareable data, and seamless access are the main system's advantages. And again, the solution is compatible with various devices, such as laptops, tablets, or desktops. Thanks to these dynamic and flexible systems, teachers are free to utilize educational content from numerous available sources and benefit from crowdsourcing.
Online school management systems
These ones are indispensable for ensuring effective interaction at all school levels. Educators often rely on national learning web products. For example, Italian teachers utilize Argo while their Polish colleges prefer Librus. Software for schools is key to conducting significant processes:
communication. Use the system as the main tool for interaction between stakeholders.
e-register. Keep the students' data, information about grades, and notes in one place.
sharing content. Lots of collaboration space is available for users.
Online examination systems
Computer-based test systems enable teachers to evaluate students' performance and forget about answer scripts and question lists. If you are eager to measure the progress and reduce students' weaknesses promptly, it's time to go digital. The exams will begin with sending a personal link or invitation. Thanks to the Biometric-based authentication feature, you don't have to worry about verifying personal data. In addition, developers can add remote proctoring to your functional package.
Unleash the potential of IT services for schools and education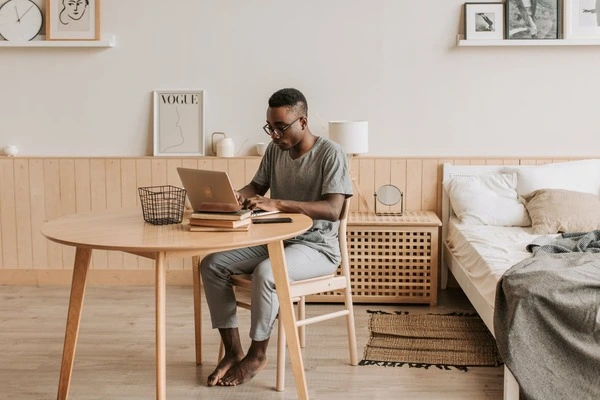 PNN Soft is experienced enough to create software solutions for the education sector. We have been delivered programming products for 20 years, and we hone skills to put our ideas into the newest solutions and services. In this process, special attention is paid to security and IT support both during and after development.
We are focused on achieving an in-depth understanding of individual companies' features and needs. That is why our clients prefer a long-term cooperation.
PNN Soft gives priority to Agile, Scrum, RUP, and RAD methodologies to interact with clients effectively, satisfy customers' needs and obtain more flexibility. Our Agile teams of experts include software developers, GUI designers, testers, technical writers, and managers.
If you are thinking about an e-learning platform development, fill in the form below.