The Internet of Things allows the automotive industry to reap multiple benefits, including enhanced transportation efficiency, seamless driving experience and improved vehicle management capabilities. So it is no wonder that more and more companies strive to know more about possible areas of implementing IoT in automotive industry. It implies the broad integration of various sensors, gadgets, applications, cloud computing and other devices into vehicles, so it operates as a complex system. The complexity of this system is due to its capacity to address several tasks: fleet management, car connection, predictive maintenance, insurance, OEMs, etc. In this post, we are going to have a closer look at how exactly IoT is transforming the automotive industry nowadays.
Benefits that lying on the surface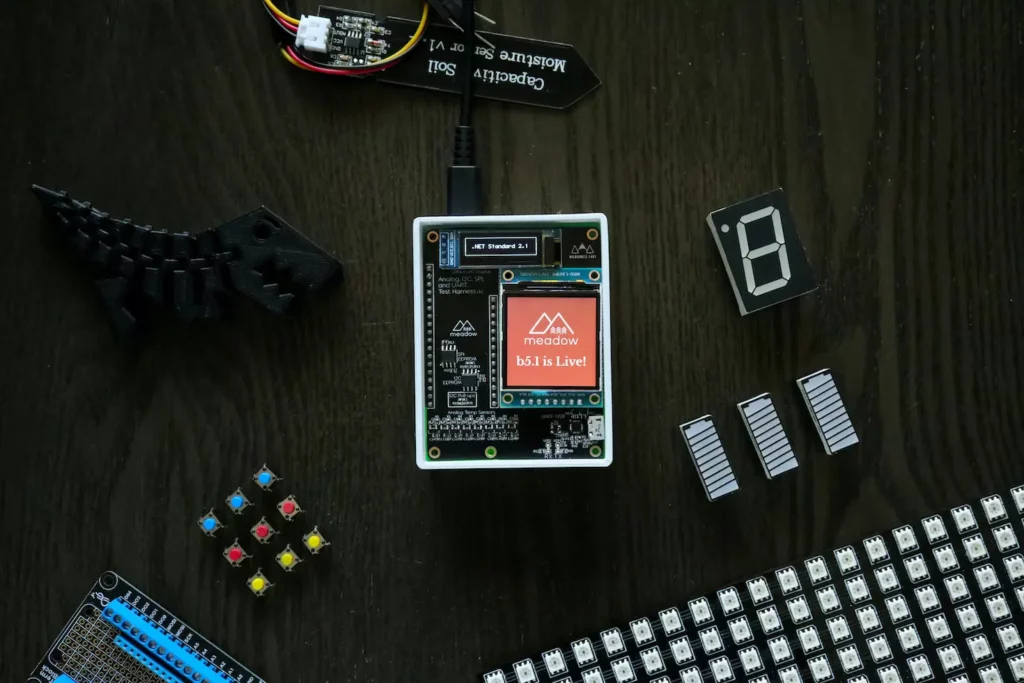 Among the advantages for manufacturers, we, firstly, need to emphasise improved data collection and more in-depth analysis, optimised manufacturing process, equipment theft monitoring, and higher standards of industrial safety.
As for car users, predictive analysis, likewise, assists in improving vehicle safety and decreasing operating expenses. Alongside that, it helps to access car parameters without looking under the hood (controlling fuel level, starting the engine or activating particular car's features). IoT in cars, expectedly, also provides more possibilities for infotainment.
As a company which has always been interested in creating solutions for the automotive industry, PNN Soft stays abreast of innovative technologies, particularly learning more about IoT adoption.
The transformative role of IoT in the automotive industry: Some use cases
Autonomous vehicles
Autonomous vehicles strengthen security by decreasing human errors, assisting commercial drivers and commuters. Car lovers can use corresponding software to optimise driving, lane-changing or braking. One of the vivid examples of such solutions is the Robotaxi app announced by Tesla, enabling car owners to lend their vehicles to others and provide them with a smooth driving experience. The app's objective is to reduce the number of cars in use, thereby lowering air pollution caused by vehicles.
Predictive maintenance
Vehicles entailing IoT in automotive manufacturing can collect performance data helpful in shedding light on particular vehicle parts operations. Then, all data is transferred to the cloud, where predictive analysis tools come into play. Thanks to predictive analytics, you can gain insights into the condition of individual vehicle components, evaluate malfunction risk, determine which pieces need upgrading or fixing, etc. Predictive maintenance implies various helpful features, from monitoring fleet performance to prompt informing drivers on repairs needed.
Driver monitoring solutions
This kind of application is known for its advanced vision technologies and low-power in-car cameras. So, the primary goal of IoT in this example is to notify drivers of accidents and constantly monitor drivers' behaviour along the way. Furthermore, It is remarkable that such solutions focus not only on driver drowsiness detection or wearing seatbelt reminders but also on drivers' emotions. To help drivers stay alert, the app uses a variety of notifications: visuals, sounds (vibration), and SMS. This solution is in demand for companies engaged in long-term passenger and cargo transportation.
Navigation assistance and road condition analysis.
IoT, blended with AI-powered tools, also allows for real-time road condition analysis and provides drivers with information on construction work, speed limits, road closures or accidents. As a result, better-informed drivers may select alternative routes or the most optimal path presently, which is exceptionally beneficial for track drivers.
Wrapping up: most visible advantages of the automotive Internet of things
Manufacturing niche, wider view. Real-time data processing within industrial IoT platforms assists vehicle manufacturers in obtaining a profound understanding of the production process and heightening safety standards. The PNN Soft team is experienced in utilising IoT for private individuals and industrial purposes.
Improved in-car experience. This aspect entails advanced telematics, navigation applications, and driver assistance systems. Thanks to programming products, you can enjoy cutting-edge services, thoroughly maintain the car, and drive safely.
Safer environment for pedestrians and drivers. Technologies are directed towards reducing human mistakes. To save your nerves, you can take advantage of object recognition systems, lane detection, automatic braking systems, and more within IoT-based applications.
Accessing vehicle info remotely. Whenever you need to gain information on a vehicle's fuel level or parking IoT location, you can easily access it via a convenient and simple IoT app.
Expanded possibilities for car maintenance. Internet of things for the automotive industry also enables drivers to promptly detect cases of malfunctions and prevent serious issues, thereby decreasing car maintenance expenses.
Advanced long-distance supplement. IoT solutions have modified and improved freight transport. For example, suppliers and their partners can authenticate and track the movement of goods. In addition, IoT solutions can monitor the storage of raw materials and products on the road. This is critical for products that require special conditions.
PNN Soft agency knows how to level up your driving experience
Our priority when working with the automotive industry and private clients is to ensure safer, more intelligent and more interconnected treatment of vehicles. Alongside that, PNN Soft specialists dedicate specific attention to complex projects. We assess the needs of the project and its objectives. our specialists are ready to offer integration of AI predictive analysis tools to simplify the maintenance process.
PNN Soft has an inCarDoc OBD2 application for Android and iOS, enabling users to diagnose car engines via a simple mobile app. The solution has acquired more than 10 million downloads on Google Play and App Store.
If you are planning to develop automotive IoT solutions, please contact our developers via the form below.