Cloud development solutions experienced a significant rise between 2020 and 2023 when numerous enterprises searched for ways to virtualise their entire IT infrastructure. The trend of P2V, so-called physical-to-virtual, will be evolving in 2023. Moreover, it is anticipated that by the end of 2023, almost all companies will become cloud-native. It won't be an exaggeration to say that nowadays, businesses perceive the cloud as standard, assisting daily operations. Since the start of the pandemic and self-isolation, cloud services have been associated with more efficient and powerful tools for organising smoother workflows.
Speaking specifically about the benefits of cloud computing, we cannot avoid mentioning the core ones:
an opportunity for scaling up/scaling down operations, which leaves more space for running your business.
collaboration with all stakeholders even across different locations.
access to automatic updates within the latest technologies, including software and server improvements.
having your data stored in a secure and safe place.
Yet, the IT world is evolving rapidly, so it can be challenging to stay on top of things sometimes. In this post, we will consider the main cloud features that do deserve your attention and a list of cloud computing trends to keep an eye on in 2023. But first, let us proceed with some cloud statistics to achieve an understanding of the modern market context. 
The cloud in numbers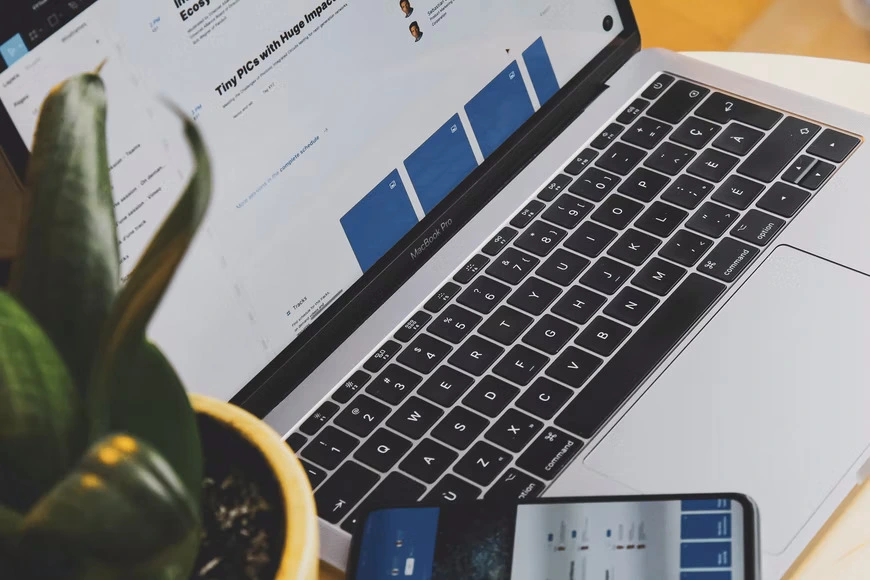 We've compiled some essential stats on cloud solutions for those wishing to position their companies at the forefront of the market. So what's the place of cloud solutions in today's IT landscape?
94% of all business workflows are handled on the cloud (75% operate on the SaaS model).
the overall value of the cloud market is believed to reach $832 billion by 2025.
the leading current cloud computing service is AWS (Amazon Web Services), accounting for around 31% of the market.
Google Drive, for its part, remains the most significant cloud storage service. It has over 2 billion users nowadays.
nearly half of all employees worldwide prefer hybrid work and the usage of cloud solutions.
according to Gartner, by 2025, 90% of companies will be using multi-cloud solutions.
6 trends shaping cloud computing nowadays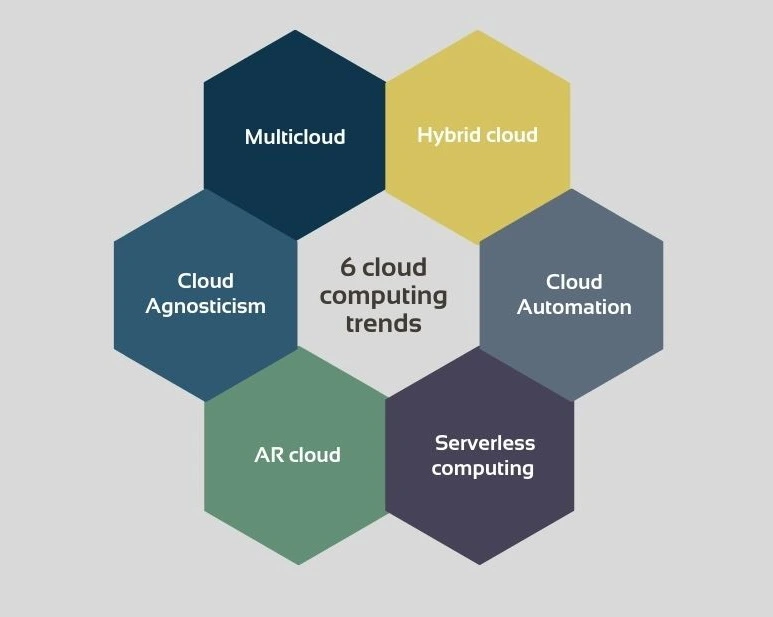 It is hard to squeeze all the existing predictions regarding the innovative cloud tendencies in this post. However, we've put together 6 cloud trends to ensure rapid growth and economic efficiency under current market conditions.
Multicloud
That organisational strategy implies using cloud services, multiple clouds, cloud services and other computing solutions from different vendors. It allows users to achieve independency on a single source: it is possible to host data in a public cloud, rent VPS/VDS from one vendor and collocation from another. Multicloud does not need the usage of a private cloud and coordination between multiple cloud platforms. Another benefit of the model is obtaining maximum fault tolerance.
Hybrid Cloud
The model comprises private and public cloud platforms, so users are free to combine solutions that run in remote or local environments. If your company has a dynamic workload, it is better to use the public cloud for most companies' applications. Turning to the private cloud will help share sensitive customer information or financial credentials. In addition, the hybrid cloud assists in streamlining and protecting extensive data operations.
Cloud Automation
The approach utilises orchestration to align various workloads and distribute them across resources automatically. The main benefit lies in the possibility to deploy new projects rapidly (there's no need to purchase specific hardware). Employees can benefit from cloud automation tools, especially when system administrators need to access telemetry and alerts to make up their minds about optimising performance.
Cloud Agnosticism
This approach decouples the cloud from a particular client's scenario and a specific user in its essence. In other words, the company selects a cloud model that comprises features of IaaS, PaaS or SaaS. Generally, cloud agnosticism includes hybrid deployments models, software-defined technologies, and end-to-end automation. The system works within the context – all the phases from backup to platforms development are solved in the context frames. Thus, it leaves all concerns related to computing power management outside the user thinking sphere.
AR cloud
The model provides companies with contextual user-centric digital content, augmented with physical objects through headsets, HMDs or clients' phones. AR cloud employs edge computing, 5G and mobile technology to help consumers make well-thought decisions. Nowadays, AR is not open to the general public; however, it is anticipated that the tech will be available for small and mid-sized enterprises.
Serverless computing
Even though serverless computing isn't a new technology, now it undergoes a new wave of popularity. The peculiarity of serverless computing is that it enables enterprises to develop new apps without underlying infrastructure. In line with serverless computing, the computing itself automatically implements a specific amount needed to solve a particular issue successfully. The technology distributes resources between companies and equips each team with several services – as a result, time-to-market declines and profitability increases.
Contact us, and we will use our team's expertise to modernise your company's work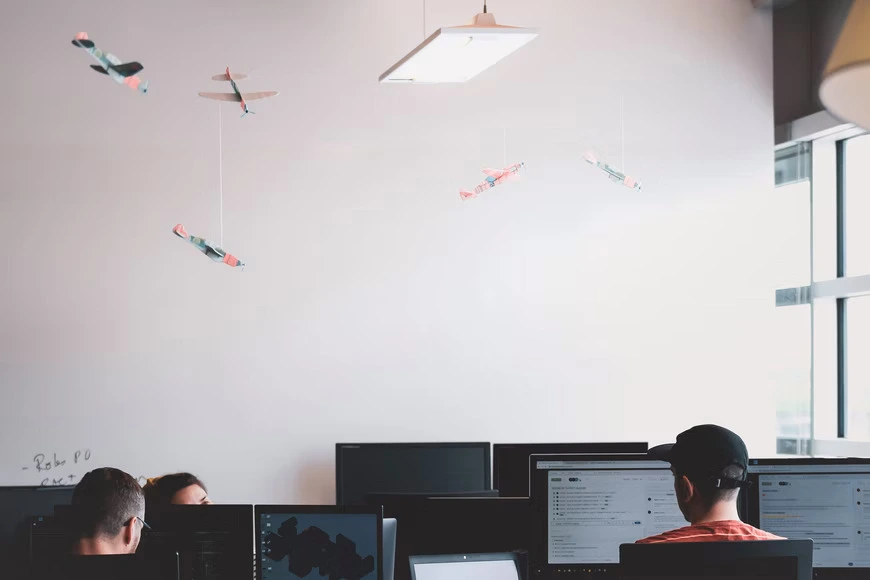 Our team is experienced enough to provide our clients with highly efficient cloud computing services. Even though PNN Soft has been creating corporate solutions for 20 years, we are determined to hone our skills continuously. That is why we know which technologies spell success for your industry today.
PNN Soft prioritises RAD, Scrum, and Agile methodologies to ensure constant customer communication and build a flexible manufacturing process. Our Agile teams of professionals include software developers, testers, GUI designers, technical writers, and managers.
If you are ready to take the initial step toward digital transformation in business, fill in the form below.