The most downloadable app on Google Play in the Transportation section – 3 500 000 Downloads from all over the world! Diagnostic App to Make You a Better Driver.
500+ K Downloads at the AppStore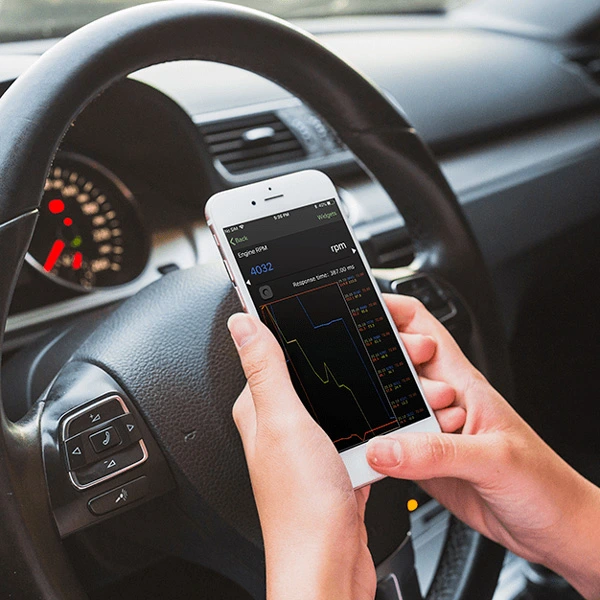 Project Description
inCarDoc and inCarDoc PRO (paid extended version)—advanced application for car parameters diagnostic obtained from Bluetooth OBD adapter, allows you to analyze the status of various parameters of the engine and cars in real time using a smartphone: speed, temperature, lambda, and other various sensors of your car.
Checks and controls the error indicator Engine – reads and clears fault codes, as well as other settings to be saved. In addition, this version of the application offers advanced features for drivers: record real-time parameters, reading, displaying and recording of multiple parameters simultaneously, recording parameters in the background, view saved routes and sending parameters, support for GPS parameter binding to the highway. Available for Android devices.
Features
Pairing to the Bluetooth OBD-II adapters
Reading real-time engine and vehicle parameters: speed, rotation, temperature, pressure, lambda
and multiple other sensors data supported by your car (read, display, read multiple parameters simultaneously)
Reading and clearing stored error codes and related freeze frame data
Real time parameters recording (in background mode also)
Chart drawing for real-time data
View and send recorded parameters traces
GPS support
Fuel Economy parameters
Upload car data from the phone to the web server incardoc.com
Console for advanced users experiments with OBD-II and adapter commands (use "Test"-"Console" option in Configuration to allow console screen)
Consumption of fuel per time
Support of graphical gauges