The last few years have shown that artificial intelligence is rapidly gaining demand. This is becoming one of the most popular processes of interaction with a person. Artificial intelligence (AI) is having an increasing impact on various industries. He creates advanced tools and methods for solving unsolvable problems. In fact, this is a statistical approach that can take architecture to a new level. This ensures that solutions meet the requirements and can be developed for future needs. AI is not able to automate the receptivity and intuition of an architect, because it is a tool used by humans. Nevertheless, using the capabilities of a smart assistant, you can free architects from routine tasks. This will allow them to focus on the creative process.
What is Artificial Intelligence?
Artificial intelligence is a system or tool that provides a reliable process of human interaction with programs. The goal of AI is the reliable and continuous execution of numerous large-scale computerized tasks. The integration of Artificial Intelligence functionality into existing products allows you to improve them. AI detects structures and patterns in the data that provide the algorithm to master a certain skill. The use of AI in any field creates a competitive advantage and increases scalability.
Implementation of AI in architecture
As of today, AI depends on big data. In recent years, the volume of big data has increased dramatically. They create more opportunities for artificial intelligence-based solutions in various industries, including architecture. Architectural data sets contribute to efficient work and provide the field of architecture with a huge amount of information. It is great for training artificial intelligence systems. One of the solutions for implementing a digital artificial intelligence tool for architects is software. It allows you to automate routine tasks in the field of architecture. Architects can focus on creative work by embedding data and automation into their daily workflow.
Architecture software has become a necessary tool in the modern digital world. It makes it easier to create, save and print plans for projects. Architecture software allows architects not only to design their vision but also to edit, delete and add adjustments to the work process at will. In addition, for more serious projects, you can include engineering information. It will ensure the viability of structures in a real context. The architecture software can also be used to configure workflow management. It also helps to manage tasks, some of which are included, integrated, or exported to another program. However, specialized software for architecture is still quite niches. Because the programs should be quite comprehensive. But, today this area is rapidly gaining development, introducing more and more advanced features.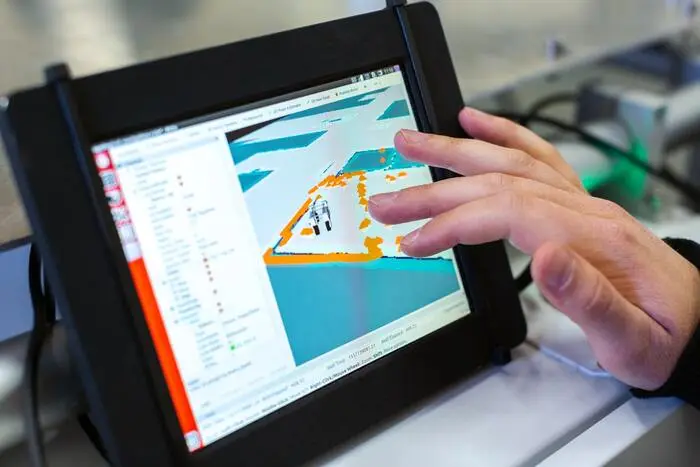 Ways that will change the architecture with the help of Artificial Intelligence
To date, intelligent systems can accelerate the development of solutions, automate production operations. Let's look at the main methods that are already ready to change the architecture for today and the future.
Parametric architecture. It is a process that allows an architect to change certain parameters to create different types of output designs. It's like an architect's programming language. This is a great opportunity for architects to consider the building and rebuild it. Such a process allows artificial intelligence to reduce the architect's efforts so that he can think about various ideas and create something new.
Software tools. Software tools and programs can now do building calculations and environmental analysis. In addition, Intelligent Technologies allows architects to develop their projects first-class.
Construction and planning. Building a building is not simple and not a one-day task. This requires a lot of planning. Artificial intelligence will greatly facilitate the work of the architect. He will be able to analyze all the data, create models.
Augmented Reality. This process interacts well with the architecture and design industry. Companies can provide clients with a real experience of working with the building they offer. AR allows you to model everything from aesthetics to sounds.
An actual update for new construction. The labor force occupies not a small percentage of construction. But there is a great potential for integrating artificial intelligence into construction. This will be able to reduce construction costs and increase efficiency. The introduction of new technologies will be able to analyze jobs. and identify potential risk factors, reducing security risks.
AI for the construction and design of buildings. Every day the modern world is developing, making new changes. AI can be used to design a modern home in a reasonable time.
More security. Businesses, companies, and offices are already using video surveillance to improve security. The intelligent security system can quickly scan and automatically detect suspicious activity, and in case of risk, send warnings to owners. Also, AI can be used for blocking systems. They will be able to restrict access to certain areas if the user does not have a key card or code.
Get full maintenance optimization. Based on artificial intelligence, it is possible to implement energy management platforms. These platforms will be able to determine the schemes of suitable conditions for the building. With the help of AI, you can increase the productivity and efficiency of a building. The introduction of artificial intelligence into such systems will allow the level of personal comfort of the residents of the house to a new level.
The development of AI in architecture and beyond
Artificial intelligence opens up new horizons and creative challenges in architecture. Artificial intelligence and architecture will unite to solve problems not only with housing but also with lifestyle. AI, as a discipline, permeates many areas, providing people with new methods and tools to solve complex problems. Artificial intelligence perfectly interacts with Architecture, making new positive changes. Any way to connect artificial intelligence and architecture opens the way to a modern future. Thanks to AI, architects can spend less time and effort analyzing data and more on taking buildings to a whole new level. That is why architects should use AI as a form of empowerment in their daily practice. Today, achievements in the field of artificial intelligence are already noticeable. Therefore, the development of AI in the field of architecture becomes a priority.