As far as 2021 was pivotal for many companies that have undergone digital transformation, many business leaders are wondering will 2022 bring extra seismic shifts or the most in-demand solutions for the media, entertainment and hospitality industries. It is quite noteworthy that one of the most efficient interactive tools in digital commerce — self-service experience — serves not only engaging purposes (virtual fitting room or personalised sizing) but also helps analyse clients' behaviour. Self-service eCommerce allows customers to buy and connect with brands they would not come across before. And it does not confine to selling goods, remaining relevant to services in a variety of business branches.
Let us start by taking a closer look at the US media and entertainment sector, which, according to MarketWatch Report, has immense popularity and market share in the United States. Thus, shifting to building personalized experiences became an expected result of events. In this article, we will discuss the most prominent digital tendencies worth your attention. Several of them are related to mobile video consumption, as using different headphones is becoming more popular daily.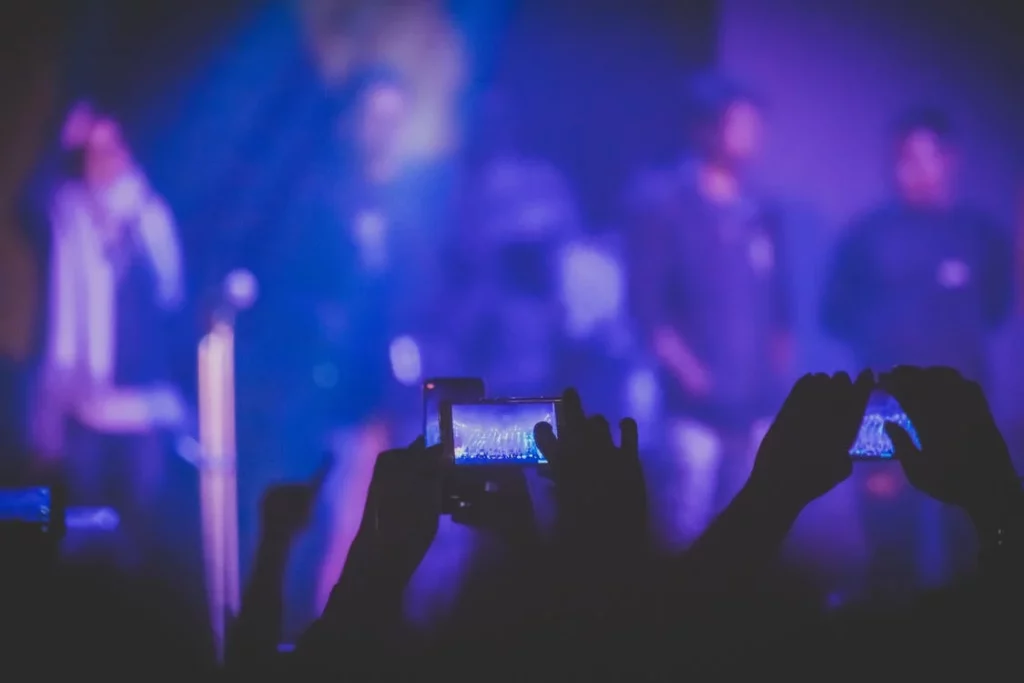 D2C Video Streaming
During the global lockdown, overall digital video consumption (and pay-per-view TV subscriptions in particular) have risen. D2C video streaming remains relevant since users are more into accessing multiple platforms for watching movies. Statistics claim that around 60 per cent of US citizens subscribe to more than one streaming media and entertainment software (Netflix, Amazon Prime, Hulu). Personalized tips, adjusting a multitude of formats to one universal platform, and content segmentation are among the most desired features. One of the most telling examples of the trend is Disney corporation which retracted content from Netflix and placed it on the D2C platform via Disney+, a separate business project.
Augmented reality and Virtual reality
Both technologies aim at strengthening interaction between watchers and content creators. Augmented worlds come into play to bridge the gap between artists and fans caused by social distancing. Popular social networks use these technologies for streaming and story-based videos. In addition, VR is pretty helpful for creating virtual museums and art gallery tours with contextual backgrounds. Virtual rides are also exceptionally important for theme park visitors, and with the launch of 5G, the technology will get a new lease on life. Development and environment around the user — are just the beginning of its flourishing.
eSports Broadcasting Trends and Gaming
Statistics state that the revenue of this industry will hit more than one billion dollars by the end of 2022: the most significant share is taken from sponsorships and media rights. One more possible direction of growth implies legalized sports betting. Leading companies like WinZO or Mobile Premier League (MPL) primarily invested in real-money gaming. Recent studies have shown that most in-person entertainment events are in the segment of live in-game concerts — 40 per cent of respondents claimed them more appealing compared with film previews or simulations of social life. The most frequently used video streaming platforms include Google Stadia, PlayStation Now, and Nvidia GeForce Now.
AI solutions
Predicting user engagement can be more precise nowadays, thanks to machine learning, artificial intelligence and natural language processing. Mainly, AI assists in evaluating and retrieving emotional changes for a more comprehensive understanding of customers' behaviour. The company can build up optimal monetization options depending on the user engagement level. Another capability of AI unleashed by Spotify is creating recommendations based on previous preferences. As a result, visitors are more pleased and becoming more loyal.
Sports and Mindfulness
Health apps are a meta trend, which did not become popular in 2022 — rather, they experienced yet another quantum leap. First, we need to mention fitness video-on-demand platforms such as Memberspace, Teachable, and Uscreen Basic. Mental health apps like Sober Time, Letgoh, and Youper have slightly different functionality and are no less popular among users nonetheless — they help switch to a more healthy lifestyle and get rid of bad habits.
Trending solutions and technologies for the hospitality industry that multiply clients loyalty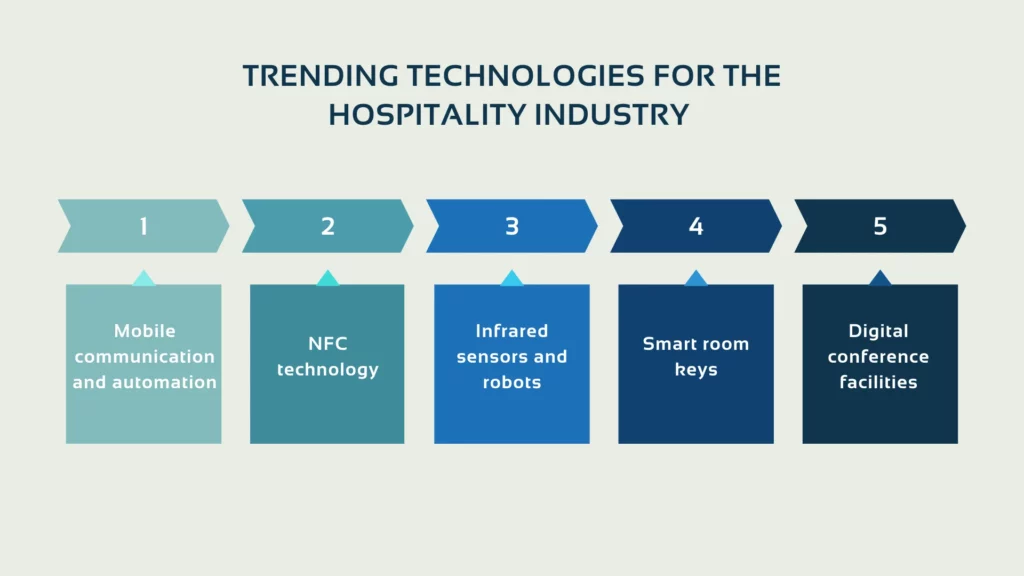 Cutting-edge technologies shape how users deal with challenges related to travelling at various trip stages: from hotel booking and car rental apps to hotel package applications and travel agent portals. We should emphasize here the importance of integrating technologies into mobile solutions. According to surveys, more than 28 per cent of people worldwide tend to use cell phones for holiday booking, and their number keeps growing. Let us highlight the five most visible trends in that business segment.
Mobile communication and automation
Thanks to digital innovation, guests are free to check in at a venue's automated kiosks and book hotels without standing in queues. Plus, hotel operators may personalize the guests' experience (for instance, personalization includes displaying the names of those who booked rooms on a welcome desk). In the hotel system, you can also provide your staff with data on guests' food preferences and previous purchases. To help visitors navigate a new location, you may implement a 'concierge in your pocket' solution — a mobile app containing information on medical facilities and surrounding entertainment venues.
NFC technology
Near-field wireless communication technology enables customers to share data between various devices at up to 424 kbit/second. Thus, users instantly pay for services by touching their mobile devices to credit cards, creating space for adapting intelligent room keys. If your primary goal is to personalize an experience at a resort or hotel, then you can track loyalty points via NFC and target advertisements based on demographical data. For example, if children walk by a digital sign in a restaurant, the ad may inform parents about the nearest kids club or theme park.
Infrared sensors and robots
Infrared sensors have become an advanced alternative to the 'Do Not Disturb' sign on doors: by detecting body heat within an apartment, the solution indicates the occupation of the room. It informs staff that they should return a bit later for cleaning. Meanwhile, many famous hotels replace staff members with robots delivering goods and services. In Aloft Cupertino boutique hotel, well-known to Apple's headquarters, robot Botlr provides guests with snacks, chargers and toothbrushes.
Smart room keys
Thirty thousand room locks across 150 Starwood hotels in the USA are equipped with intelligent room access systems — if someone loses keys, it won't be an issue anymore. A keyless experience can also be achieved using retina scanning devices (the most secure and accurate technology so far) and fingerprint-activated room entry systems.
Digital conference facilities
Besides high-density WiFi, essential for meetings and conferences, hotels should establish high-quality digital and audio-visual (AV) facilities. Designing these elements requires concealed and readily accessible flooring and ceiling pathways so hotels can obtain sufficient power and data connectivity. If your hotel can boast excellent conference facilities, your following step is to ensure VoIP, real-time location services (RTLS), internet protocol television (IPTV) and indoor mobile phone coverage.
Whatever solution you are determined to implement, please bear in mind the 4S rule — reaching a robust level of Safety, Service, Sustainability, and Security is a must.
Safety. Improper management, as well as insecure customer data, may lead to increased client dissatisfaction.
Service. Inventing extraordinary service goes hand in hand with an in-depth understanding of clients' needs and preferences and exploring their reviews.
Sustainability. Here comes the mindful use of resources and preserving cultural and natural attractions, encouraging guests to have long-term interactions.
Security. Similarly to strengthening safety offline, security enhancements are indispensable in mobile and web apps for tourism and hospitality.
Digitalize your business with the custom software solutions by PNN Soft!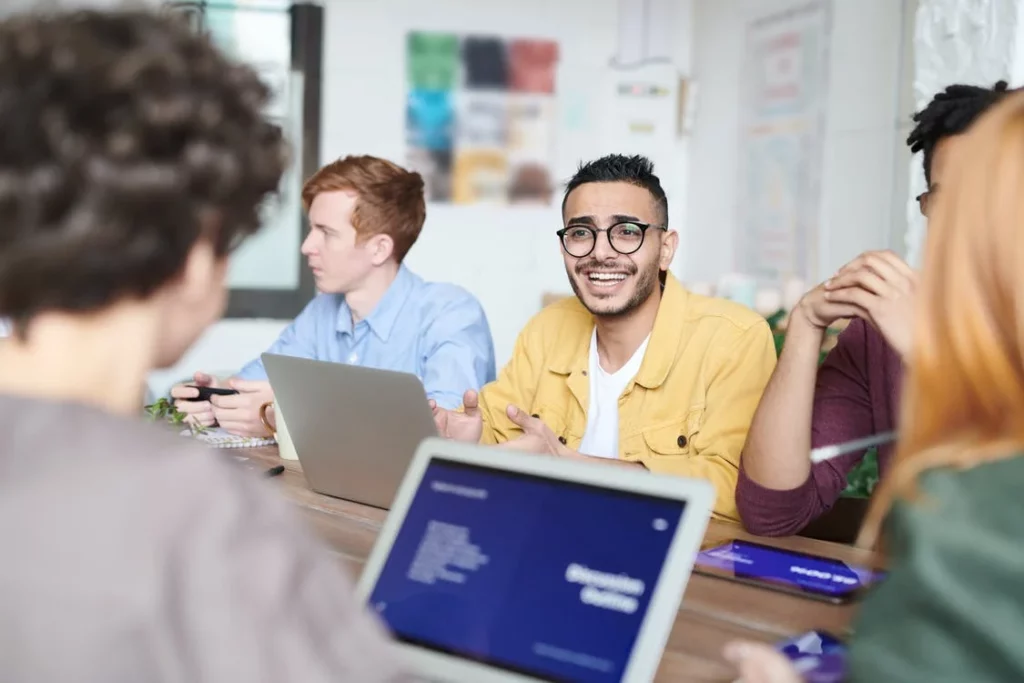 At PNN Soft, we have a passion for innovative technologies, experience and readiness to accomplish challenging tasks. We provide clients with best-in-class programming products for entertainment and hospitality. We have been delivering programming products for 20 years and honing our skills to put our ideas into the newest solutions and services. In this process, we emphasize strengthening security both during and after development.
We are diligently analyzing companies' features and needs. That is why our clients prefer long-term cooperation.
PNN Soft actively uses Agile, Scrum, and RAD methodologies to interact with clients effectively, satisfy customers' needs and obtain more flexibility. Our Agile teams of experts include software developers, GUI designers, testers, technical writers, and managers.
If you are thinking about creating solutions for the Hospitality or Entertainment sectors, fill in the form below.