Nowadays, when the digital industry and the medical sector tend to cooperate successfully, it has truly become commonplace to use mobile healthcare apps. And, it would not be an exaggeration to say that we have witnessed an innovative transition from traditional communication between doctors and patients in recent years. According to the statistics, around 53 percent of patients have already scheduled online consultation or would consider conducting virtual meetings. In light of the situation of the pandemic, the rapid development of healthcare apps is more relevant than ever before. Moreover, statistics claim that the telemedicine industry will be worth over $40 billion by 2021.
So, before giving the guideline itself and the future projections of the mobile health system, let's dwell on the specifics of up-to-date healthcare apps and several types of medical apps.
Healthcare applications: types and trends
As the name implies, health apps provide customers with health-related services for both smartphones and tablets. Patients can utilize these platforms at home if they feel a crucial need for receiving nutrition advice. On-the-go services, for their part, appeal to those customers, who are fond of fitness, yoga, or day-to-day training.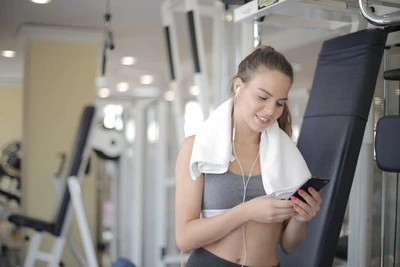 Moreover, with the help of medical apps, clients can do the prescribed rehab themselves by watching short videos and following nutrition recommendations. Digital training platform, created by the German company Vivira, helps customers with orthopedic issues to do core exercises whenever they are able to. Another highlight of the services is monitoring the client's performance during the whole training.
Yet another kind of medical service, assisting doctors and patients in online interaction, is exceptionally important for people with major illnesses. For instance, patients who suffer from diabetes can send their glucose readings promptly to therapists. Monitoring platforms also ensures a continuum of care for patients with blood pressure, cancer, and chronic conditions. There could be no more compelling way to prevent сrisis situations or correct treatment plans in time.
The apps, designed for connecting customers with board-certified professionals, deserve special attention, as they bring care closer to users through a well-resourced program. That sounds like a great time and effort saving, doesn't it? The platform, called the Doctor on Demand app, is a prime example of an online consulting service. And importantly, the doctors not only examine patients via platform but also scrutinize medical history. That is why you don't need to worry about the accuracy of diagnosis and the quality of treatment.
But it is not only patients who are able to take full advantage of services. Numerous platforms help doctors to keep the necessary data, exchange opinions with other professionals, share the newest ideas and practices, etc.
Here is the list of the most widespread apps specially designed for doctors: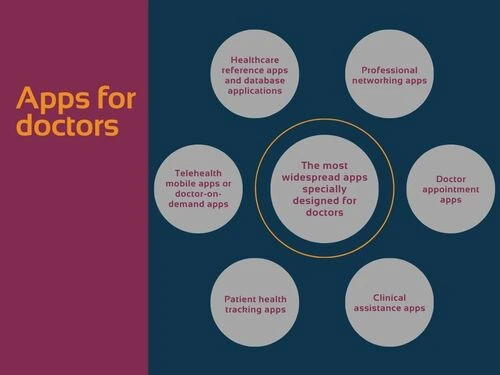 Healthcare reference apps and database applications that work as storage for the information, related to drugs and prescriptions.
Professional networking apps aimed at creating experts community.
Doctor appointment & clinical assistance apps for notifying patients about changes in the schedule.
Telehealth mobile apps or doctor-on-demand apps that allow conducting online medical consultations with general practitioners and specialists.
Patient health tracking apps, designed both for clients and doctors, as they promote access to tests, labs, and essential files.
Speaking about other types of medical apps routinely utilized by individual consumers and patients, we cannot fail to mention these ones: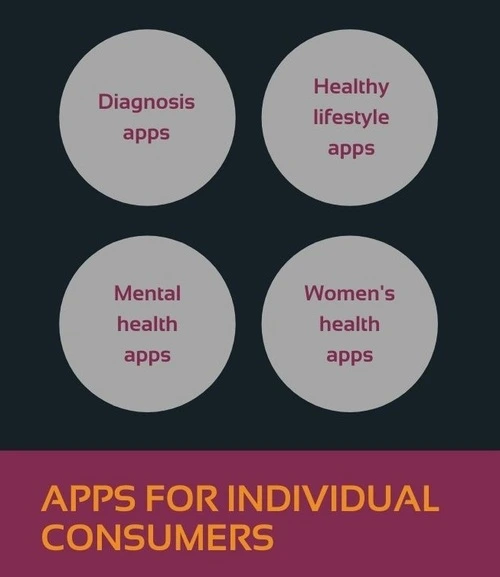 Diagnosis apps, designed for primary prevention.
Healthy lifestyle apps, including wellness and fitness apps, dieting apps, and cardio apps.
Mental health apps that help deal with stress and improve the quality of your sleep.
Women's health apps, created for Medical check-ups during pregnancy, feeding, or making a monthly calendar.
Needless to say that developing medical applications is unimaginable without embracing cutting-edge technologies. Despite the broad functionality, you should focus on quick accessibility and aligning communication not only between clients and therapists but also within a group of professionals.
We've prepared for you five trends of healthcare application development that have given the medical industry a new lease of life, successfully combining healthcare with the digital environment. So let's dive into exploring their main features and benefits.
Cloud Solutions
Private and public cloud solutions can be a perfect option when it comes to data storage. All stakeholders can verify data promptly and share it by using cloud technology, as Electronic Health Records and Electronic Medical Records are located at the same place. Therefore, cloud service is the key to enriching the accessibility of information.
The internet of things
Sensors and devices collect data and transfer information, which is a necessity for tracking clients' vitals. Moreover, app development for healthcare seems to be incomplete without IoT, because this solution is crucial for efficient time-management.
Artificial intelligence
That's probably one of the most striking trends, related to health apps. The primary reason to think over the implementation of AI lies in cutting supplementary costs. And secondly, with the help of the tech even complex operations can be carried out without clients' presence.
The applications of big data and analytics
These services process patient-related information and retain hospital records, deeply analyzing statistics for patient inflow anticipating. As a result, by considering available data, doctors can offer the most efficient methods of treatment.
HIC as a Distribution Channel
It is quite difficult to imagine healthcare apps implementation without health insurers, which tend to become one of the main medical apps' distribution channels. And if you are determined to create an application with healthcare functionality, consider the health insurance industry as your potential customer.
A short guide on how to create a healthcare mobile app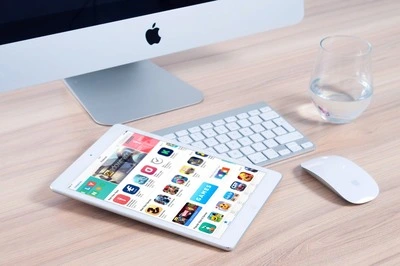 Just before the following steps, you should identify the target audience and the app's objectives. Try to look at the future apps' features in more detail. It's all about asking questions from the very beginning, such as:
Will users interact, share experiences, or just monitor their health conditions?
Will it be better if customers seat or stand?
Will their hands be free?
Apart from that, seeking professional advice and support from healthcare providers or people with a medical degree is an equally important part of the developing process. Once you have everything figured out, you can definitely move to other stages.
Select the right platform
Discover the most widespread types of apps, their benefits, and drawbacks before healthcare app development. This kind of research helps to jump-start your project as well as adjust the app to your target audience's needs.
Create a clickable prototype of the project
In other words, map out a concept without actually developing the app. This step brings you obvious advantages, like getting a layout for A/B testing and evaluating functionality.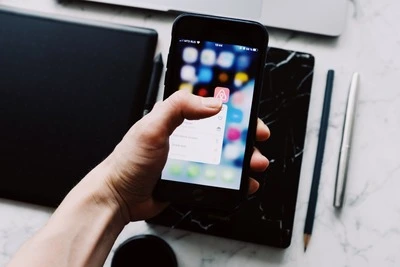 And finally, should we talk about easing the management of expenses?
3. Pay attention to security and integrations.
The tools may vary, depending on the type of your app and the set of functions, you want to deliver. Anyway, you should bear in mind that encrypted data should always flow to and from the application over the established secure connection.
Outsourcing software development by PNN Soft
Undoubtedly, effective medical apps will revolutionize the field of routine clinical care and reshape health practices all over the world. That is why PNN Soft is fascinated with developing healthcare apps.

Our latest rollout is Sport Gear Tracker, designed to track, record, and analyze body performance during the workout. In addition, the platform can run you ragged, track your heartbeats, and calories burned.
If you are thinking about software development in Ukraine, fill in the form below.