The mobile devices were doubly tightly entrenched in our life when wearable appliances appeared, therefore, the creation of Android apps for wearable devices gained popularity. More and more people wear Smart Watches on their wrists over the last few years. According to the research on the US e-market, 96% of Americans have mobile phones, and a little over 11% of the US adult population use a cellphone, but not a smartphone. There are 5.15 billion people who have mobile devices in the world today, although it means that all of them are potential users of tech togs. And beyond 2 billion are users of Android devices out of this incredible number.
This situation in the technology market has led to an increase in demand for services of android wear OS app development. Why does it so important, and what will be the forthcoming era of wearable techs?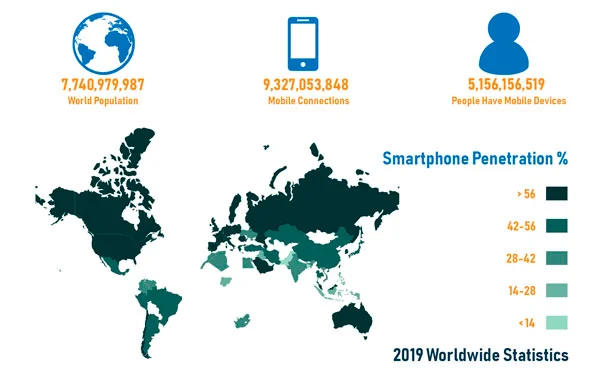 What Is the future of Android wearable apps?
The application development and their adaptation for the wearable appliance has an enormous and bright future. This statement is fair for both well-known operating systems, Android and iOS. Wearable devices cover a wide portion of consumers, from children to the elderly, but the main users are people aged 20 to 34.
The wearing of smart-things absorbs every inch of our life. Some gadgets are still a little weird for understanding, such as smart socks. Nevertheless, we got used to others so much that we can't imagine how we used to do without "it" before, for example, smartwatches.
Software companies offer services of Android wearable devices' development for the full assortment of facilities, as follows: implantable, smartwatches, smart jewelry (e.g. rings for contactless payment), fitness trackers, smart clothing, smart glasses, and of course head-mounted displays.
According to the marketing research, the best wearable apps 2020 will be:
Healthcare apps
State of health monitor
Emergency help
Car Connected wearable apps
Navigation
Parent's apps for kids care
Fitness apps
Nutrition control
Time Managers
How wearable device app development can change our life?
Technologies have become a part of everyday life and the Internet of Things is the instrument to link all daily used gadgets and tech facilities in one – our smartphone.
The wearable android application not only performs basic tasks, but it also aims to execute sophisticated issues in production or education areas. IoT-driven smartwatches are a key trend that will not only operate as a standalone technology, but interact with other IoT devices to vastly improve a user's quality of life. The modern compatible wearable healthcare apps can monitor blood pressure, glucose level, heart attack risks, etc.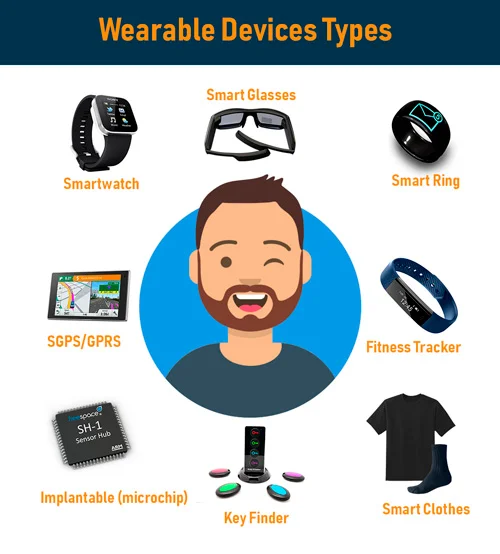 Wearable technologies are part of IoT solutions. The Internet of things for its part is another step to personalized and ubiquitous technology. Based on the habits and cases of use of the smartphone by the user, wearable devices, even more, mobilize a person, allowing them to perform several actions at the same time and reducing the energy consumption to perform everyday tasks. PNN Soft has experience in IoT applications development, we create our own product called inCarDoc, which got in Top Charts of Downloaded apps. This is the application for car parameters diagnostic obtained from OBDII Bluetooth/Wi-Fi adapter. InCarDoc app allows analyzing the status of various parameters of the engine and car in real-time via smartphone: speed, temperature, lambda, and other various sensors of your car.
Android App compatibility with wireless devices – how to be in-touch without wires
Support for Android devices wireless connection is another important point necessary for the development of the wearable technology market. For example, to connect your phone to a car or smartwatch, you need to develop software for the operating system you use.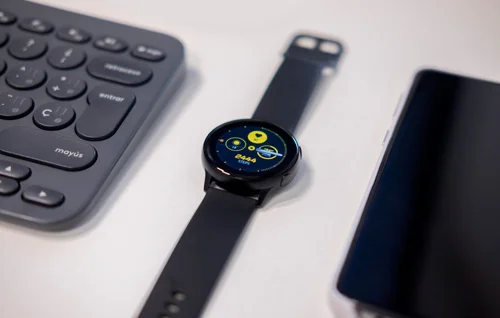 Android wearable technology includes several tools and a special development environment to start a Wear OS project. The wearable market is wide open for new ideas in app development, and software supply can drive significant demand with such a lightly saturated market
A key feature of Android wearable app development in Kyiv with PNN Soft
PNN Soft programmers use Android app development tools to build flexible applications and software. As a mobile application development company, we integrate a wide range of projects with wearable support on the market, to learn more about our experience, you can visit our portfolio.
To develop the best Android wearable apps, we use high-performance technologies – Java, C++, JavaScript; methodologies – DevOps, Scrum, RUP, TDD, CI; and frameworks as Unity, etc.
What is more, PNN Soft developers created an Android application Sport Gear Tracker, which is fully compatible with wearable smartwatches or requires a heart rate sensor or wristband with Bluetooth 4.0 SMART (Bluetooth Low Energy-BLE).
Developing a responsive wearable app in Android OS – is a complicated task, which requires a team of experts: developers, software architects, QA specialists, designers, and PR managers. Therefore, PNN Soft provides a dedicated team for offshore apps development projects. To know more about our development services and Android apps development cost for wearable devices, you can fill the form below.