The introduction of digital technologies and the analysis of large amounts of data makes it possible to create fundamentally new banking products. Modern technologies are entering the financial services market. Artificial Intelligence is a significant element of the digitalization of the economy. Nowadays, the use of artificial intelligence is a significant advantage for banking. AI enables banks to meet modern standards by offering smart service solutions that can be easily integrated into a single system.
Artificial intelligence-based technologies are having an increasingly noticeable impact on our daily lives. This is especially true for the financial sector. To remain competitive, existing banks should adhere to current trends. When fully integrated, these capabilities can significantly enhance customer engagement by helping them with their financial transactions in a variety of online and offline contexts with intelligent solutions.
What is Artificial Intelligence (AI)?
Artificial intelligence is a property of intelligent systems and a tool that provides a more intuitive process of human interaction with programs. Artificial intelligence (AI) is increasingly acting as a stimulus for progress in technology and business. It is widely used in various industries and has an impact on almost all aspects, including the finance sector. The development of AI is facilitated by the availability of large amounts of data for training and the increase in available computing power. Currently, AI is seen as the future of the banking industry, expanding the capabilities of advanced technologies.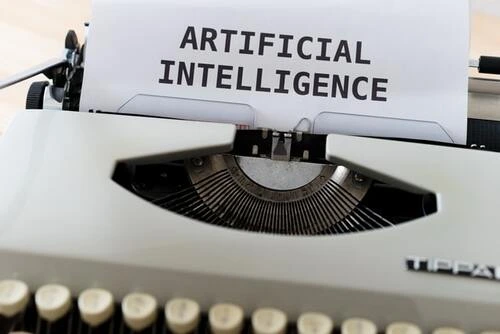 Advantages of artificial intelligence for the Financial sector
automation of ruin processes;
increasing the speed of customer service;
reducing costs for solving problems;
improving the quality of processing large amounts of data;
minimization of operational costs and risks;
development of service quality.
Consumers, in turn, receive better and personalized recommendations from the support service in real-time, as well as manage their finances and investments more competently.
AI is most often used for:
automation of customer support;
data collection and analysis for market research;
systems for recognizing fraudulent transactions.
Also, Financial organizations use AI when creating chatbots that answer the simplest and most frequent questions to customers. The bot can even quickly form a response based on the preferences and interests of the client.
According to experts, artificial intelligence can solve several urgent problems in the financial industry. For users, this can mean improving the service, and for financial institutions – increasing the customer base, reducing costs, and optimizing business processes.
What is the essence of Fintech?
The first impression of Fintech is associated with something complicated. However, it has become a part of our daily life. Remote loan processing, money transfer through a quick payment system, and investments in the stock market online are all successful examples of financial technologies. Financial technologies (Fintech) are digital innovations in the financial sector. Revolutionary shifts in mobile and Internet technologies have led to its effective development. Fintech is one of the companies that provide financial services using digital technologies. For example, online and mobile banking services, as well as electronic and mobile payments (outside banks).
In the modern world, the role of Fintech is rapidly increasing. A striking example was ordering a taxi or food through a mobile application with the possibility of online payment.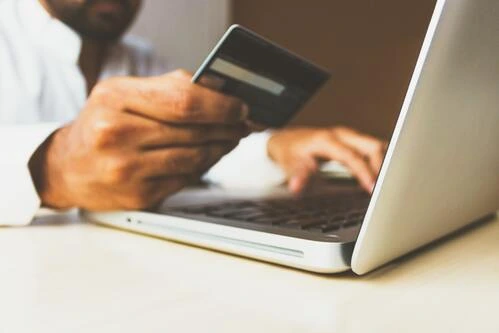 Prospects for the use of AI in the financial sector
The use of artificial intelligence in fintech is qualitatively changing this industry. AI-based technologies allow financial market participants to make real technological breakthroughs. Including:
security;
personalization of services;
business modeling, and many more areas of activity.
Let's look at some examples of the use of AI in fintech to understand why its use is becoming a global trend in the digitalization of the financial sector:
Scoring clients using AI. This allows you to reduce the approval time of the application. The cost of scoring decreases, and its quality increases and thereby affecting the amount of delay.
AI in voice assistants. This is a unique solution, as AI provides access to intelligent call routing inside the call center. And secondly, it is communication with the client through a voice assistant inside applications.
Document processing. With the help of AI, it automatically processes and enters customer data when opening accounts and performing banking operations.
ATM service. AI predicts the loading of ATMs and reduces the cost of collection.
The use of smart chatbots. These are omnichannel means of communication in which the activity of a living person is imitated. To date, most customer requests are closed by bots in automatic mode.
In the face of fierce competition in the financial sector, modern software based on artificial intelligence will help increase the competitiveness of your business and attract new customers. The introduction of AI will allow banks to scale financial systems. This is relevant, given the projected growth in the number of financial transactions. Today, this technology is rapidly developing, introducing more new tools. Therefore, AI is becoming a priority for the financial sector of the future.