Potential buyers of all kinds — either B2C or B2B — search for a responsive shopping experience and detailed customer service. The COVID-19 pandemic has accelerated e-commerce solutions growth even more, so numerous brands need to invest in their online shopping platforms. E-commerce websites' benefits are not limited to the convenient shopping experience — such solutions help businesses to reach international markets, analyze customers' behaviour and reduce costs for a physical store promotion.
Statistics claim that advanced personalized experience brings a 25% revenue lift for retailers. But how to develop a fully functional online store with a personalized experience that reflects leading e-commerce trends? And what does it take for entrepreneurs to create an e-commerce system? Keep reading this post to find answers.
How to create the best suitable website for shopping: five e-commerce software development and post-development steps
First, let's consider critical features for creating an excellent client interface:
the high loading speed of web pages (they should upload no more than 4 seconds);
detailed products categorization (main categories – subcategories – tags);
product filtering and search tools;
tracking the status of each item and a "thank you page" for purchases confirmation;
live chats and customer support bots;
easy registration and secured payment options;
compatibility with different devices and browsers;
clear return and exchange policy for goods.
Before starting your collaboration with IT vendors, you should define your business needs and set long-term goals that you'll accomplish with the help of your solution. Then you can move on to the following development stages: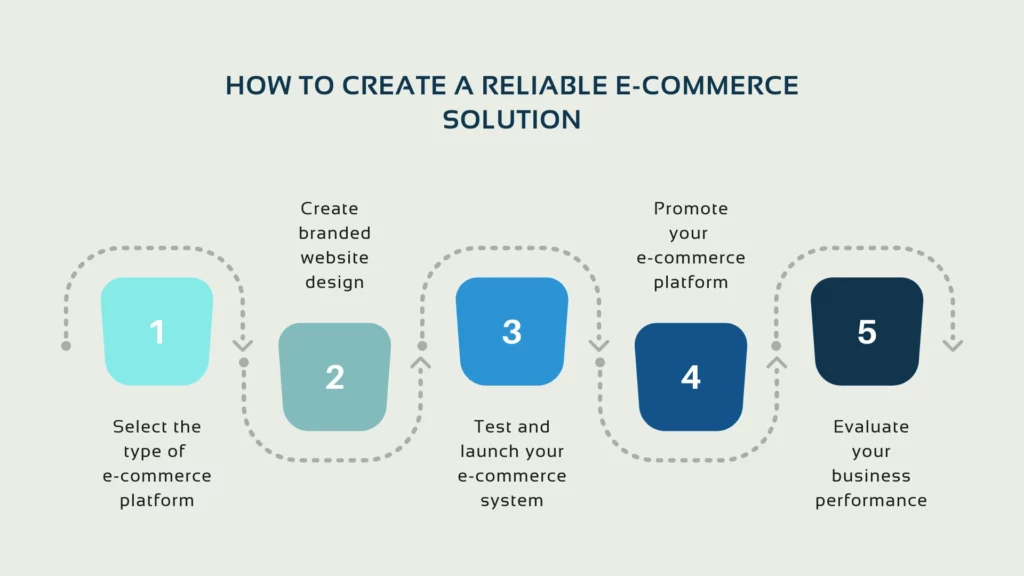 Select the type of e-commerce platform. It's crucial to decide on a particular hosting plan, extensions, and payment options from the very beginning. Analyze your customer demands and create a list of desired functionality, interface features, and other requirements. It will assist e-commerce software developers in prioritizing their main objectives.
Create an intuitively understandable branded website design. Your goal right here is to work on a mobile-friendly design that you'll scale on all devices for mobile/desktop users. Building a categorized navigation menu is key to ensuring easy access to your items' subcategories and categories.
Test and launch your e-commerce system. This step implies testing all the features and tools to make sure you will have a smooth launch. Pay attention to navigation experience, tracking code functionality, and security of financial transactions.
Promote your online store. You may take advantage of digital marketing solutions aimed at brand awareness enhancement and increasing the number of guests. Getting to know your audience, organizing marketing campaigns based on the analytics you've got, and sending email newsletters can be options to start.
Evaluate your business performance. Finally, focus on waging the strengths and weaknesses of your platform. That's how you'll realize whether you need to get additional functionality or more custom e-commerce software updates. Look through metrics such as monthly traffic volume, shopping cart abandonment, and conversion rate to figure out if you need additional promotional tools.
Leading trends in e-commerce applications software development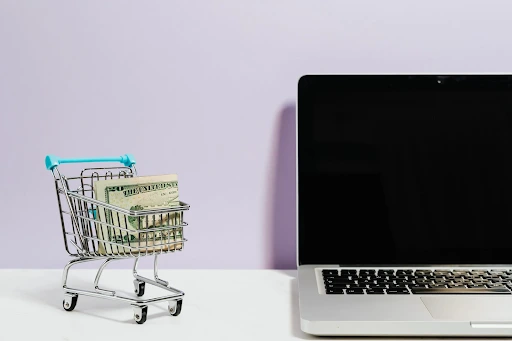 It's time to dwell on the biggest trends in online shopping that desirably should become a part of your e-commerce strategy.
Augmented reality (AR). AR is the first thing that pops into mind when it comes to modernizing online shopping. It grants customers a chance to understand how the item looks when they wear it. That's why AR is in demand among fashion, beauty, and home decor websites and apps. According to the statistics, 35% of customers would purchase products if they could try them before buying. And marketers predict AR to become widespread even on social media platforms.
Voice search. Due to the boom of smart speakers, more and more people use voice search to make purchases online. Users also tend to utilize smart gadgets for dealing with routine tasks. The forecasts related to these devices are impressive. Research shows that 75% of American families will have a smart speaker by 2025.
Artificial Intelligence. If bots can learn how to express emotions in sentences, businesses will teach them how to offer goods depending on clients' moods. The technology collects data related to customers' behaviour, shopping time, and desired product categories. All these things are crucial if you want to make the interface of your website more personalized.
Big Data. Detecting fraudulent behaviour, managing blog account names, and creating coupons – it is possible to optimize all of these processes, thanks to big data tools. Big Data has also become an effective marketing instrument, as it assists in lead scoring, predictive analysis, and targeted personalization.
E-commerce software development services by PNN Soft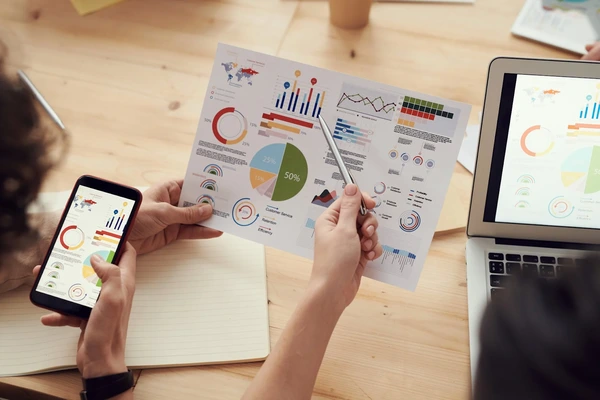 PNN Soft has been delivering programming products for 20 years. We hone our skills to put our ideas into robust solutions. Our team implemented a wide variety of projects for various industries, including the e-commerce sector. In these processes, we pay special attention to security.
We are focused on achieving an in-depth under
tanding of an individual company's goals and suggestions. That is why our clients prefer long-term cooperation.
PNN Soft implements Agile, Scrum, and RAD methodologies to interact with clients effectively, satisfy customers' expectations and obtain more flexibility. Our Agile teams of experts include software developers, GUI designers, testers, technical writers, and managers.
If you're thinking about custom software development, contact us by filling in the form below.