Sport Gear Tracker – GREAT SOLUTION FOR SPORTSMEN – Android application to track, record, analyze your body performance during the workout! EVEN MORE – listen to the music matching your workout! This fitness app along with fitness gear will run you ragged, track your heart beats, calories burn, time spent in a pleasant and fun way.
Note!!! Requires Heart Rate Monitor (chest strap or wrist) sensor with Bluetooth 4.0 SMART support. OR Android Wear watch supplied with built-in Heart Rate monitor or shared with an external sensor.
Sport Gear Tracker + Android Wear smartwatch.
If you already have SGT app at your phone, you can use this app at you Android Wear smartwatch also. Smartwatch can use internal or external sensors, so you can track your workout at a smartwatch. The phone is needed for setting up/changing configuration data only (enter gender, age, weight).
If you use Android Wear watch (with built-in HR monitor) you can still use a Bluetooth SMART Heart Rate monitor in addition.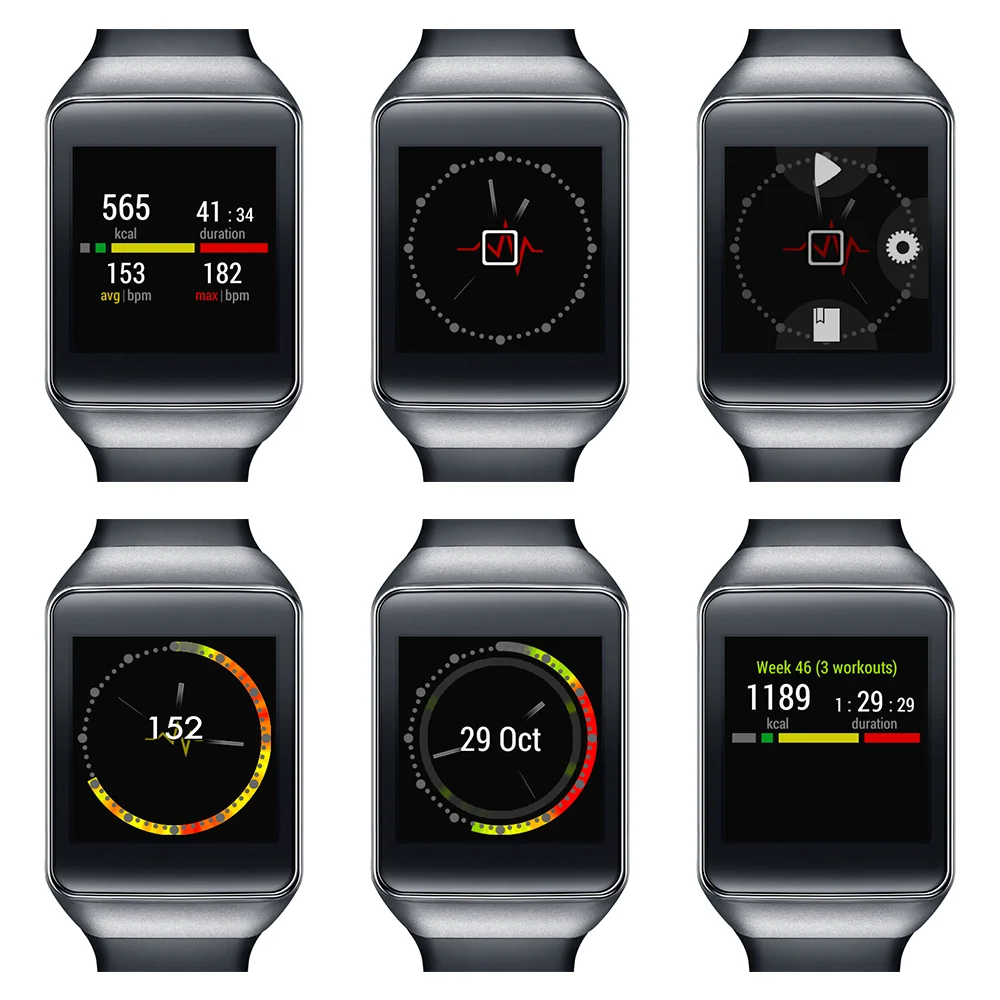 Sport Gear Tracker + Heart Rate Monitor Bluetooth 4.0 SMART
SGT app connects your phone to a heart rate measuring device (any fitness gear, fitness watch, strap or band) using Bluetooth 4.0 Low Energy (BLE) aka Bluetooth SMART and you can see all the events on your smartphone. It also records and stores body parameters during the workout to your Android smartphone.
Features
Workout parameters tracking, recording real-time and history storing (speed, duration).
Body parameters tracking, real-time viewing and recording during the workout (min/max/average heart rate).
Calories burn calculation.
Data charts and tables representation.
Sound notifications when the limit value is reached (min and max heart rate).
Support of the main functionality of the mobile app at Android WEAR smartwatch.
Synchronization of the workout history between the mobile and smartwatch.
NEW! GPS distance and route tracking.
NEW! Fitness DJ – Automatically detect your training rhythm – SGT detects the intensity of your workout and plays songs from music stored on your phone with a matching number of beats-per-minute (BPM). To activate this option go to Menu > Settings > Fitness DJ > Turn on. SGT detects tracks from your phone that have BPM and matches them to your heart rate during the workout. Tracks will be changed one after another without interruptions according to your current heart rate. If you want your tracks to be changed each time your pulse changes, put a tick at «Frequent song change». For detailed information visit SGT FAQ.
NEW! Custom heart rate zones – configurable by the users to display on the graph in which HR zones the user stayed while training.
NEW! Workout data export to Google Fit.
The following heart rate monitors are supported:
Tested: Armour39, Mio Link;
Not tested: 60 beat BLUE, Beurer PM 250, Mio Alpha, Polar H7, Wahoo Blue HR, Zephyr HxM Smart and other devices supporting Bluetooth Smart profiles GATT.
Supported Wearable Devices:
all Android Wear devices.
round (Moto 360) and rectangular smartwatches (Samsung Gear Live and LG G Watch).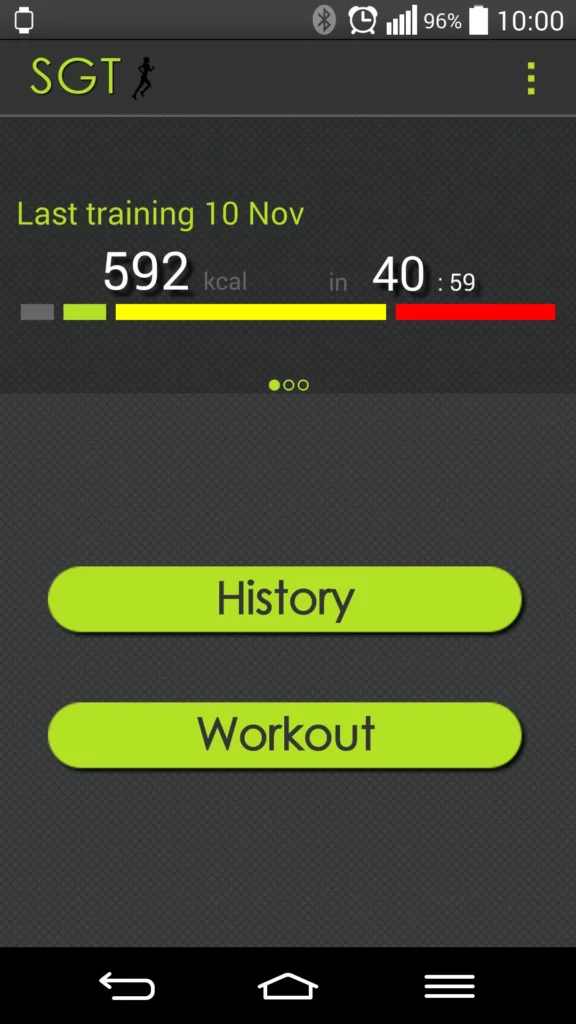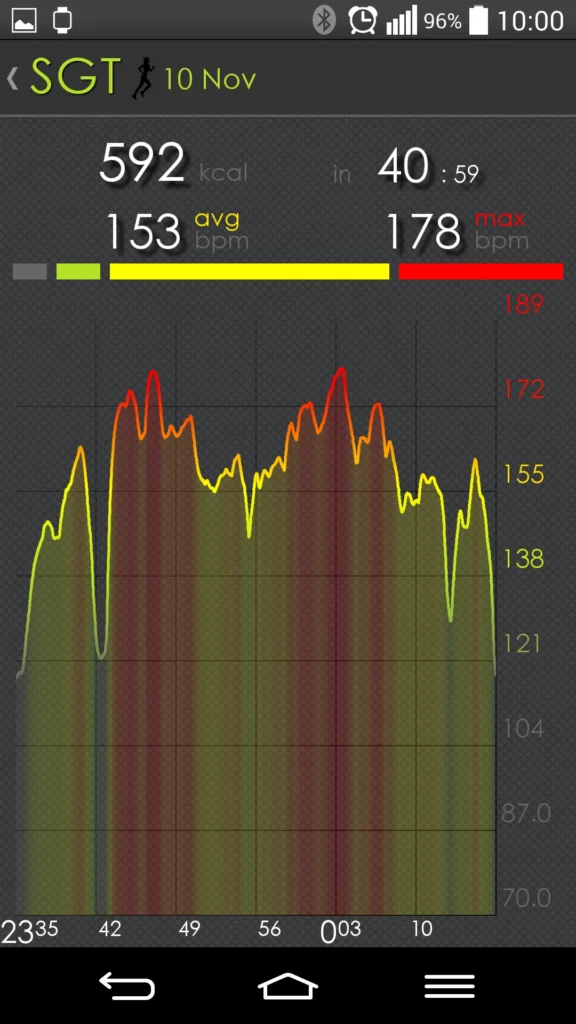 Note!!!
Does NOT work on Samsung Gear and smartwatches using other operating systems. Tizen devices as Gear Fit and Gear II are NOT supported. Do not send a negative rate just read this, please.
For more information about the app usage and set up, please see FAQ.