Any program assisting in creating a centralized system in which it is easy to prioritize, manage and track customer queries and respond to them promptly — is a customer service system. Companies tend to integrate these solutions with CRM software to provide agents with contextual data (clients' purchase history, for instance). It is also significant for informing a support team about who a client is, why a consumer appeals to experts, and where a user is coming from. Thus, superior management tools allow budding companies and market leaders to set themselves apart from competitors.
When does a company need solutions for customer service?
If you feel your audience increases to the number where it is complicated to keep up processing users' requests. Customer relationship management tools have an extensive list of benefits, which are described below.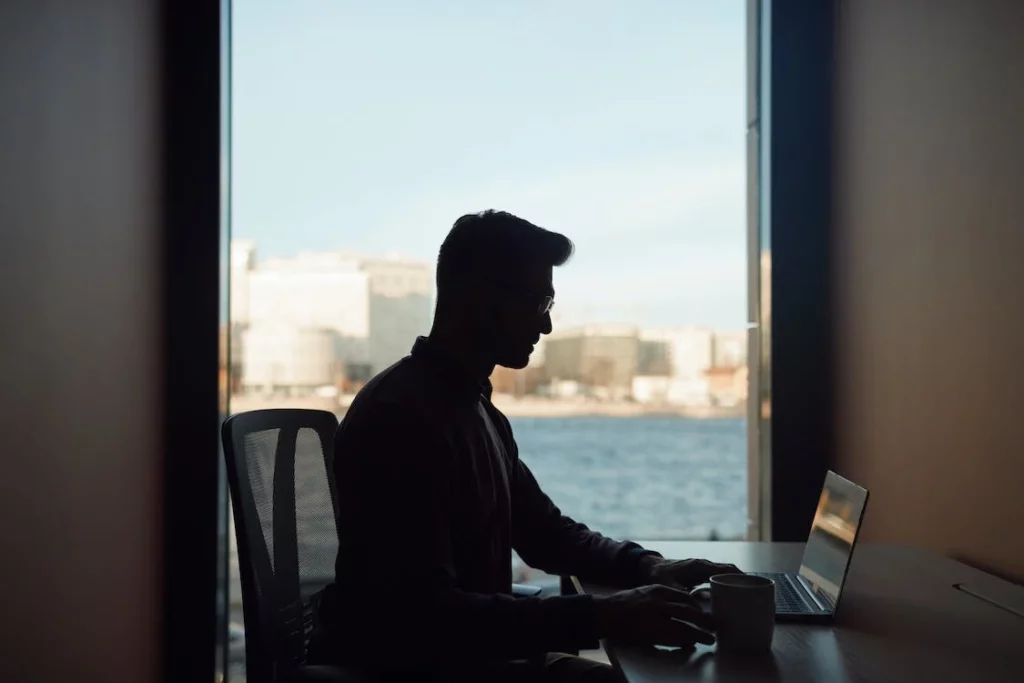 Increasing loyalty and satisfaction level. With the help of personalized and prompt responses, companies can prevent buyer outflow. Statistics claim that 52 per cent of clients purchases goods from brands they are loyal to. More loyal clients mean more sales consequently.
Streamlining self-service. According to the statistics, around 63 per cent of customers initially search for a company's online resources when they face a problem. Systems are indispensable for streamlining knowledge base creation and keeping the company's resources updated.
Creating a seamless agent experience. Customer services tools also come in handy for enhancing internal collaboration between various company departments. All agents become more prepared to ensure potential buyers care, which leads to increased productivity.
Scaling smarter. The use of CRM applications leads to achieving transparency of communication and customer-centric agility. Therefore, businesses can rise and scale in line with their client's needs, demands, and requests.
In order to successfully implement the customer service and support platform for your business, you should carefully study the main tools of the current systems and track changes and trends. In the following paragraphs, we will consider the main trends of CRM solutions.
Trendy solutions for customer service platforms
Data-driven personalization
Even though the idea is not new, its broader realization is happening before our eyes — executives actively use customer data to get valuable insights. According to RPMG CIO Survey, 91 per cent of CIOs know that utilizing clients' information is no less important than service and product offerings. Hopefully, a data-driven customer experience is not as resource-intensive as previously.
Each request is a priority
Surprisingly, only half of all agents possess appropriate tools for measuring and reporting on metrics (around 40 per cent of experts are neutral). It emphasizes a need for establishing efficient customer support as a totality of each touchpoint that a consumer interacts with. In maintaining a platform, particular attention should be paid to the right methodological tools, data safety, and the company's culture.
Blending solutions and proactive thinking
Traditional systems of client support work reactively — in case of an issue, clients reach out to a staff member (agent with a corresponding qualification or resource). Instead of reacting to the requests, companies may act proactively, already tailoring their services to customer requests.
Main kinds of customer service management solutions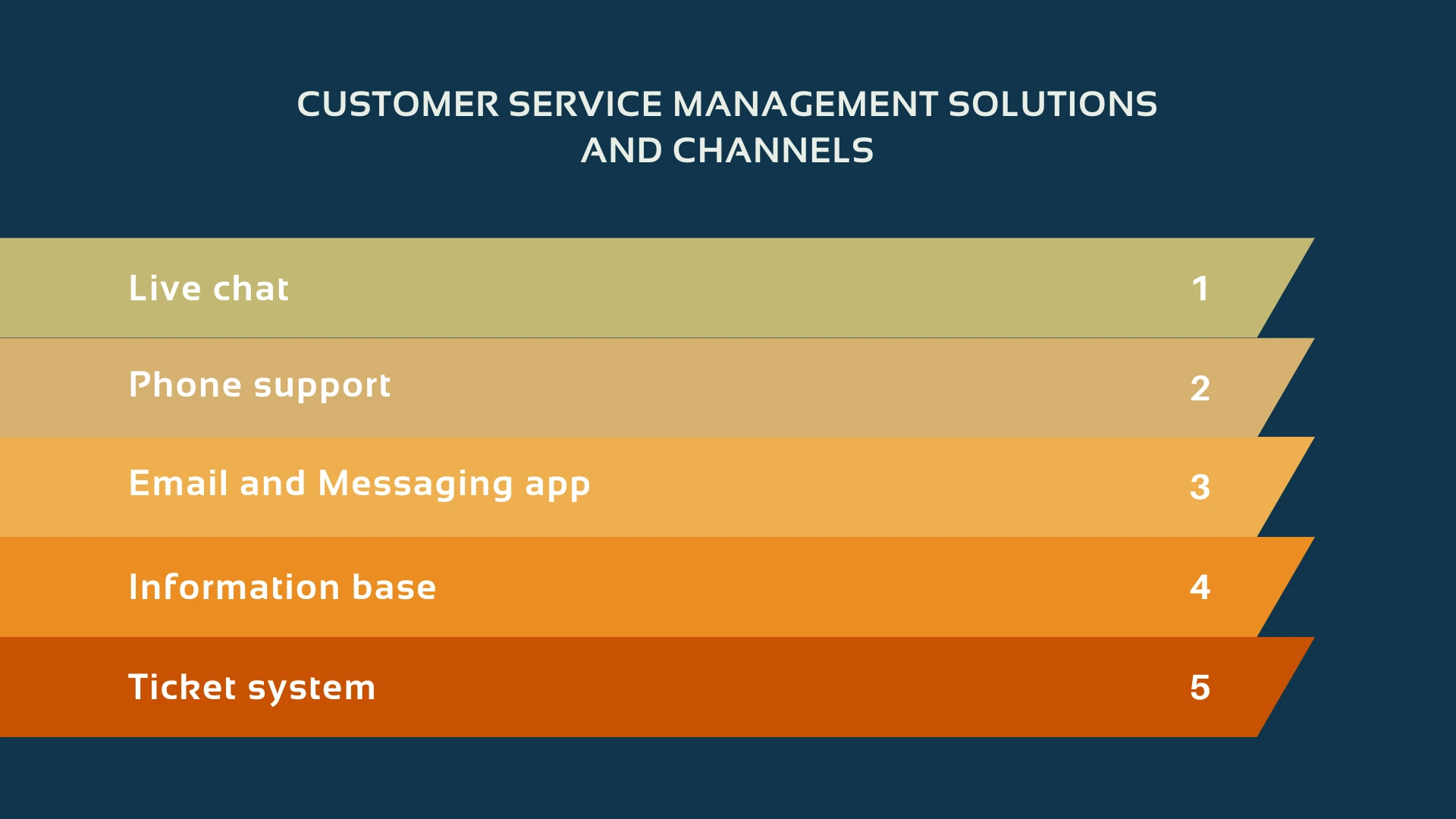 Nowadays, many solutions for customer engagement and self-service can be distractive — each case requires a particular solution. However, here we will share the main kinds of customer support software worth a closer look at.
Live chat window through support website, mobile app, and social media
If visitors use a website, AI live-chat support can answer most basic questions (for instance, requests for a phone number or pricing details). The more complex concerns would be successfully solved by offering a scheduled call with an employee. Also, a company can deliver previously created canned responses on a chat by using automation.
High-stakes issues, naturally, are hard to solve with a standard phone system. Thus, companies take advantage of different services for phone support, such as small internal routing, automatic ticket creation, and call recording.
Email is especially beneficial for asyncronic conversation — emails help solve pressing issues and promptly respond to customers' concerns when phone calls do not operate. This process can also be automated. The user can send the letter according to the pre-prepared template, specifying the rubric (options provided by the company). So the email will get "in the hands" of the right department. As a result, the request processing process is shortened, and the user receives a quick response.
This instrument includes FAQs and how-to articles, which save a great deal of customers' time. In that case, it is crucial to keep your information base up-to-date (it may come in the form of AR, Artificial Intelligence, indicating if the topic needs updates or not).
Messaging channels do increase rapidly: therefore, it couldn't but impact how companies interact with consumers. In this process, it is vital to utilize channels your clients are used to (for instance, most popular social media platforms or SMS messaging).
This tool may assist you in making catalogues of clients' requests or prioritizing them. Companies have to store tickets and relevant user information in a single place to help agents understand issues and resolve them promptly. User-friendliness is a must (both for managers, administrators, and representatives) to realize which resolution stages the client is at.
The best customer service solutions to support any workflow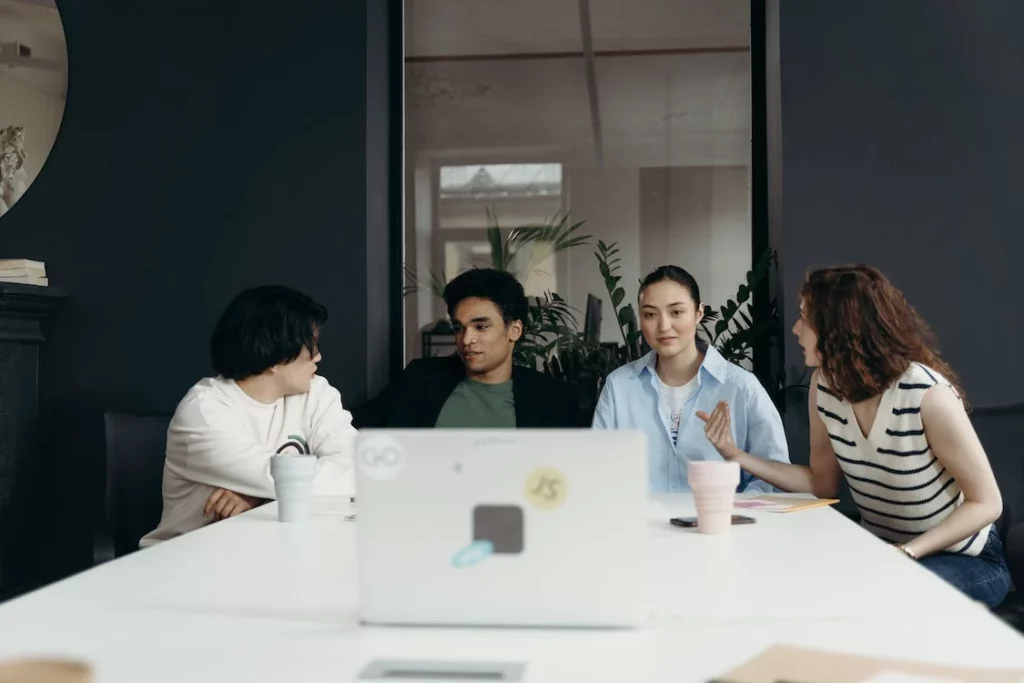 PNN Soft has been delivering programming products for 20 years, and we hone our skills to put our ideas into reliable services. We have created more than a thousand solutions for various business areas: from energy and banking to retail and marketing. In this process, we emphasize the security of platforms and their user-friendliness.
PNN Soft prioritizes Agile, Scrum, and RAD methodologies to communicate with clients effectively, satisfy consumers' expectations and obtain more flexibility. Our Agile teams of experts include software developers, GUI designers, testers, technical writers, and managers.
We are focused on achieving an in-depth understanding of individual companies' goals and needs. That is why our clients prefer long-term cooperation.
If you are interested in customer service solutions development, fill in the form below.