Previously, the involvement of students in learning depended only on the ability of the teacher to submit the material. But today, it is possible to improve the quality of the educational process with the help of e-learning tools and create interactive and diverse materials. Everyone who uses e-learning today will confirm how effective and convenient it is. E-learning provides many benefits to both students and organizations.
Regardless of whether you are an expert or a beginner in the field of e-learning, you will not be able to deny that its popularity has increased over the last time. For employers, e-learning has become an affordable and cost-effective solution to improve their skills. In turn, students benefit from comfortable learning that enhances their skills and knowledge.
What is e-learning today?
E-learning is an approach in which educational materials are available online via computers, smartphones, and other electronic devices. There are various formats of e-learning solutions. For example, formats are presentations, videos, online courses, virtual events, mobile apps, etc. Modern, effective learning solution configures both independent learning and synchronous action. With the help of e-learning, you can adapt the curriculum depending on the purpose and needs of your employees or students. It is a practical and effective solution for the implementation of training programs on a large scale. Also, online training methods are used by organizations to increase and add new knowledge to partners and customers to increase revenue.
Today, we use e-learning solutions in various fields:
Schools and Universities. E-learning solutions include dozens of specialized platforms. The platforms are aimed at organizing the interaction of students and teachers within the educational process.
Online self-education. When using online training, you can conduct webinars and create online courses. They allow you to expand the base of students and create an incentive to learn with the help of all sorts of bonuses.
Leading companies, small and medium-sized businesses. As a rule, business owners create corporate solutions, such as online courses. They record training programs and assign them to different employees. Thus, they simultaneously train geographically distributed workers and improve their professionalism.
The main characteristics that a leading e-learning system should have:
The quick development of lesson/course content;
Full real-time interactivity for learning;
Modern platform;
Reliable hosting method;
Scalability;
Responsive technical support;
Adequate cost;
Complete analytics and reports for reliable feedback.
Advantages of e-learning. And why should you use e-learning?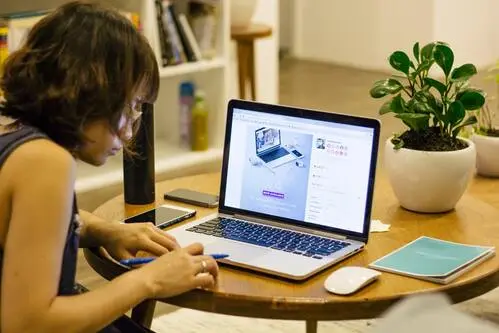 The demand for online training is caused by a wide range of advantages of this approach.
High involvement in the learning process
Different presentation formats and forms of control add to the user's interest in learning. The constant development of systems will allow changing formats and increase motivation to study.
For classes, you only need a phone with Internet access. The user can be in the classroom or at home. The materials are available digitally (at any place and time).
High-efficiency thanks to the use of convenient tools
It is the application of presentations, tests, video chat, screen display, and the ability to review the lessons repeatedly.
If you need to make changes to training content or company policy, e-learning makes it easy to realise. Students can also save time by accessing content where and when they need it.
Increase productivity and productivity
E-learning allows students to complete their studies faster and easier, which leads to improved academic performance and productivity. It increases motivation to achieve their professional goals, as e-learning allows them to study at a convenient place.
Reach a wide audience overnight. For example, you don't need to go around all the branches of the company to train staff. Organizations assign specialized training for employees at a convenient time. Thus, it is possible to unite students from different countries.
Advanced IT solutions from PNN Soft
E-learning is learning using digital technologies and multimedia tools. It helps to make distance and face-to-face learning more interesting. With the help of software development for online learning, you can create any training program, both for university students and online schools and for company employees. E-learning is an excellent solution not only to provide employees with new skills and knowledge but also to update the skills and knowledge they already possess. E-learning can play an important role in your business strategy. Additionally, it is an affordable way to offer employees a wide range of continuing education topics that they can use according to their schedule. By choosing e-learning topics that correspond to the goals of professional growth of employees and the goals of growth of your business, company managers provide employees with the opportunity to exceed performance targets for themselves and the business.
PNN Soft supports current trends and develops new software for the education sector, as well as for others. We create and implement customized solutions. Also, corporate training applications for various types of organizations. PNN Soft has extensive experience and implements the configuration of infrastructure solutions to improve the efficiency of the educational process.
If you are looking for a reliable software development company, fill out the form below.