It's fair to say that business analytics remains a significant part of entrepreneurs' strategies in 2021. Statistics show that the global business analytics software market size was estimated at $53.68 billion in 2019, and it is expected to reach around $120 billion by 2027.
Experienced leaders prefer to conduct proper market research before launching the services or products. It allows employers to analyze current market trends, spending habits of potential and existing clients, competitors' strengths and weaknesses. Also, efficient market research assists in uncovering patterns and defining relationships between various data streams. As a result, it leads to business processes automation. Exploring all these aspects is a key to a successful product launch.
Nowadays, entrepreneurs tend to use their tablets and smartphones more than laptops, so business mobile apps are in great demand. In this article, we will dwell on the most visible business analytics trends. We will also consider top apps for improving customer focus to help you build your own list.
Business analytics: current and future trends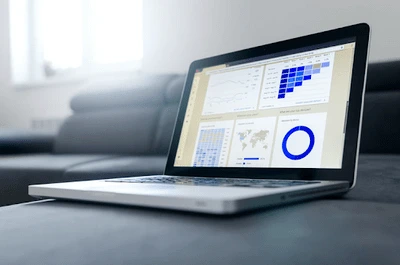 More and more enterprises are adopting business analytics software to manage large amounts of data. Yet the most promising market growth is expected in the services segment.
Business analytics of tomorrow concentrates primarily on two questions: what will happen and what can we do to make it happen? As big data has become one of the main business focuses, predictive and prescriptive analytics are at the top of the trends' list. What do you need to know about these practices?
In a nutshell, predictive analytics extracts significant information from data sets to anticipate future tendencies. It shows what may happen with an acceptable level of credibility, indicates alternative scenarios, and assesses potential risks. By using predictive analytics entrepreneurs can understand clients and partners better. For instance, hotels try to anticipate the number of clients in any given calendar week. The data is crucial for adopting prices, and consequently, fostering occupancy and improving revenue. Airlines analyze information to determine how many tickets they should sell at each price. Finally, it's hard to set up cross-sell opportunities without in-depth exploring customers' purchases and responses.
Prescriptive analytics, for its part, utilizes data to define what decisions are the most beneficial for achieving your goal. It includes several techniques, namely simulation, graph analysis, complex event processing, machine learning, and so on. Instead of thinking over previous сompanies' actions, the practice focuses on future decisions and how they affect business performance. In such a way, outcomes are taken into account in the predictions. Prescriptive analytics is an efficient tool for improving inventory, production, scheduling, and supply chain.
At the same time, businesses took full advantage of real-time data in 2020. And this year they will act the same way. Up-to-date data has become one of the main drivers nowadays because of immense challenges and constant changes. Lots of companies have already implemented live dashboards that help to stay abreast with the industry trends. So whenever potential issues arise, enterprises can act immediately.
The most reliable mobile apps for customer focus enhancement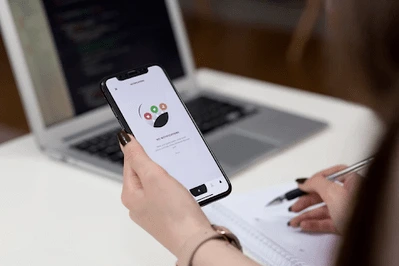 Standard business intelligence systems include all the analytic tools we have mentioned before. But if you are not ready for BIS development, we suggest you explore mobile apps for market research. The applications are indispensable for getting to know potential clients and improving customer focus.
Survio
Survio works as a DIY platform for those who need to compile professional-looking surveys, analyze and share essential data. This survey tool is easy-to-use and free to try. 16 languages, 100 survey patterns, and 19 question types are at your disposal. Why don't you join 3 million satisfied Survio's customers?
Nfield
This cloud-based data collection platform is hosted by NIPO Software and delivered as a service. In other words, you need no IT expenses, no license, and servers. The system is designed for professional market research agencies, so it has all tools to conduct effective and secure surveys. Nfield is available for users 24×7.
SurveySparrow
Thanks to the app, you can target the ideal audience through the web, mobile, social, and email channels. The platform is perfect for creating chat-like surveys and tracking customer trends. What is more, it also helps marketers to increase survey completion rates.
By using advanced reporting filters it is easier to steer marketing strategies in the right direction.
Zoho survey
Zoho survey enables users not only to distribute surveys but also to analyze responses promptly. If you need more information from specific demographics, take a closer look at this platform.
QuickTapSurvey
This offline survey app is a powerful tool when it comes to creating, customizing, and launching data collection campaigns with a 100% data coverage guarantee. QuickTapSurvey helps entrepreneurs to address challenges related to intercept marketing, customer satisfaction, market research, and lead generation.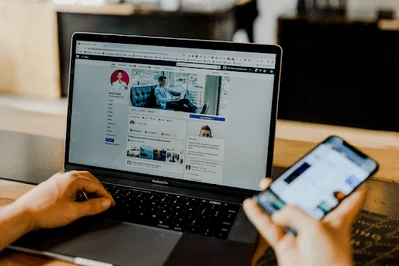 Speaking about current trends of market research apps, we should refer to data security tools, including two-factor authentication. This is because remote workers are tempting targets for cybercriminals nowadays.
Built-in algorithms on AI Platform notifies companies about drastic changes in statistics. That's why AI tech is relevant for rapidly changing industries. Just after finishing advertisement campaigns, you can сapture sharp drops or dramatic increases. Another highlight is added possibility to customize user experience through UX and UI settings and enhancements. One of the simplest examples: a massive amount of data is readily perceived in a form of graphs and charts.
Owing to the pandemic, cloud solutions, and the SaaS model remain irreplaceable tools for effective collaborations. Besides, web, desktop, and mobile apps are often connected through the cloud. In this case, entrepreneurs get a single source of data. And if the enterprise has several websites, SaaS can keep all the data in one place.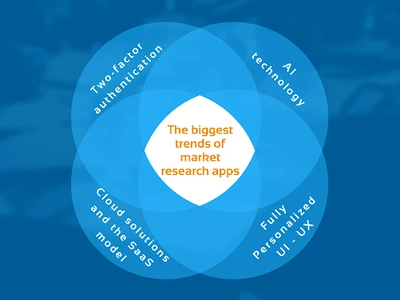 Want to take a deep dive into business analytics? Develop a Business Intelligence System!
PNN Soft provides clients with high-quality programming products. Our team delivers stable projects for different industries, including business intelligence systems. The company has 20 years' experience in creating highly efficient solutions, but we are continually honing our skills to deliver advanced techs and products. Security is our primary concern when it comes to your digital transformation.
We are determined to seek innovative solutions that meet individual companies' needs. That is why we know what technologies spell success for your business today.
PNN Soft takes full advantage of RAD, Scrum, and Agile methodologies to ensure constant communication with customers and build a flexible development process. Our Agile-teams of professionals include software developers, testers, GUI designers, technical writers, and managers.
If you're determined to start cooperation, fill in the form below.